App
Download the App for Free
Why Choose Trip.com to Book Your China Train Ticket?
Whether you go to China to travel, work or study, take the time to explore the third-largest country in the world (or fourth-largest depending on how you measure). The quintessential way to explore the Middle Kingdom is by rail, and with an ever-expanding high-speed rail network, it's an increasingly practical way to travel. Particularly on the country's densely populated eastern seaboard, train travel is the easiest and most economical way to see the top China travel destinations.
Whether you're traversing the well-worn route from Beijing to Shanghai, hopping on a 30-minute ride from Shanghai to Suzhou or taking the transition to Lhasa's incredible altitude gradually by rail, you'll get to see the incredibly diverse landscape of China just out your window.
So why book with Trip.com?
Book China Train Tickets in English
You don't have to be a Google Translate master or a third-year Chinese student to book China train tickets on Trip.com—you can do it in English! In addition to having a simple, straightforward English booking process, Trip.com also offers English-language customer service if you have any problems.
Book China Train Tickets Online Anytime
Imagine: It's been a long day at work. The last thing you want to do is have to rush to book your tickets for the upcoming weekend. Book train tickets when you want to, 24 hours a day, seven days a week. No lines, no terrible music while you're on hold. Just hop online and find the tickets you need for your China train trip.
After that, just pick them up at the train station or….
Get China Train Tickets Delivered to You in Cities Across China
While China's newest train stations are increasingly impressive examples of modern architecture, the experience of standing in line hasn't improved much. Avoid the lines and the people cutting them and have your tickets delivered straight to your door! Trip.com can deliver tickets to you in cities across China (see here)
Cheap China Train Ticket Delivery
While other services may charge you an arm and a leg, China train ticket delivery from Trip.com costs just CNY 40 for the first ticket and CNY 20 for each additional ticket.
How to buy train tickets >

Brand of the Year Awards 2020, South Korea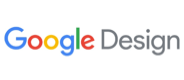 Google Material Design Awards 2019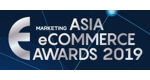 Asia eCommerce Awards 2019, Hong Kong
Copyright © 2021 Trip.com Travel Singapore Pte. Ltd. All rights reserved
Site Operator: Trip.com Travel Singapore Pte. Ltd.